Hold that front page! The uber-rare 1967 125cc factory Suzuki GP race bike, code name RT67, will be making a debut appearance at the show this April!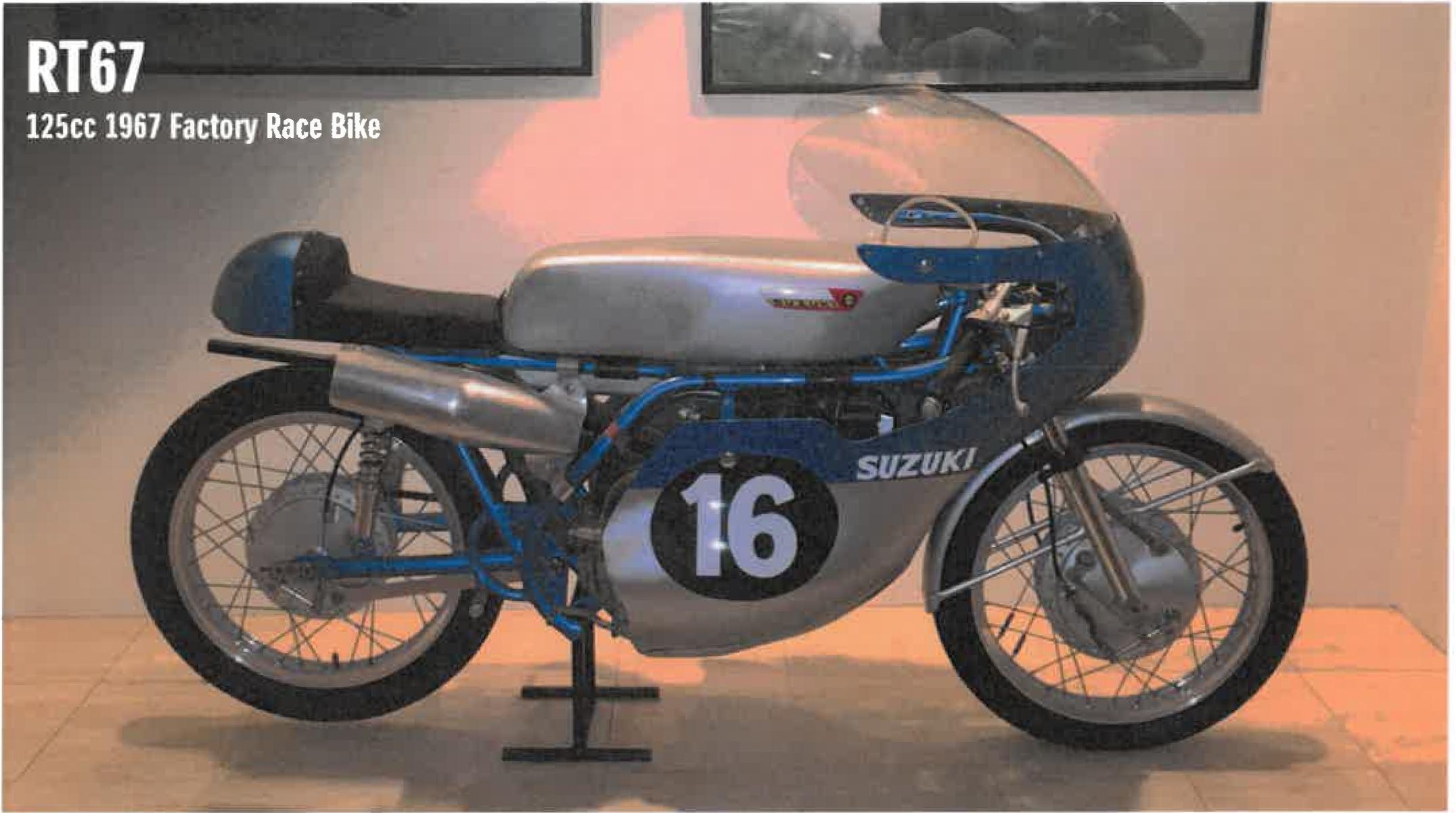 This pocket rocket, capable of a top speed of 140mph, was the factory machine that powered Stafford guest of honour, Stuart Graham, through the 1967 world championship season right the way up to 1970. But what makes this bike even more special is that at the end of the 1970 season, a young Barry Sheene walked in with dad Franco and paid Stuart Graham the princely sum of £2000 for the bike. Put that price in perspective, it's around £30k in today's money but in 1970 that would have got you a nice terraced house! Franco must have recognised a talent in his lad to invest that amount of cash into a 20-year-old, racing a four-year-old race bike on the world stage. He was right!
A parallel twin cylinder, water cooled, rotary valve, two stroke with three different gearbox choices – an eight, 10 and 12-speed – it took Sheene to second in the 1971 World Championship, finishing just behind legendary racer Angel Nieto. It's fair to say that Sheene's success on this actual bike put him 'on the map' and earned him the factory rides on the TR750.
This priceless example is one of only two or possibly three left in the world; it was still owned by Barry and kept at his home on the Gold Coast in Australia until his untimely death in 2002. The only other known example of an RT67 (and you'll need a plane ticket to Japan to see it) is in the Suzuki factory museum.
If there's one bike you've just got to see at the show, then this surely is it! Get your tickets here.
Just look at the spec… and this was 1967!
SPECIFICATION
Machine: Suzuki RT67 125cc GP Racing Machine
Engine: Parallel Twin Cylinder, Water Cooled, Rotary Valve, Two Stroke
Capacity: 123:7cc
Bore x Stroke: 43 x 42:6mm
Compression Ratio: 8.5 : 1
Engine Power: 35ps @ 14,000rpm
Ignition System: Kokusan Magneto
Crankcase: Aluminium Alloy 2pcs
Carburettors: Mikuni M29, 2pcs
Clutch: Air Cooled, Multi-Plate
Transmission: Constant Mesh, 10 Speed
Chassis: Duplex Tubular "Open" Duralumin
Tyre Sizes: F = 2:5 x 18ins, R = 2:5 x 18
Suspension: F = Coil Sprung, Telescopic Fork; R = Duralumin Welded Swinging Arm
Brake System: F = 2 x Drum, Twin Leading Shoe
Brake System: R = 1 x Drum, Twin Leading Shoe
Dry Weight: 89kg, 1961b