Classic Bike Shows sponsorship…
What we do?
Here at Mortons we create fantastic events and we know how to market them…. Across the year we see well over 100,000 people through our doors at venues all over the country. We know who they are – and they trust us – we have been doing this gig for over 20 years now!
A vital part of our strategy is teaming up with like-minded partners to help us deliver the best events we can – we like ideas, we like pro-active people and we like those who want to work with us to get the best out of what Classic Bike Shows can deliver…
Who is our audience…?
Meet Mr Classic Bike Shows….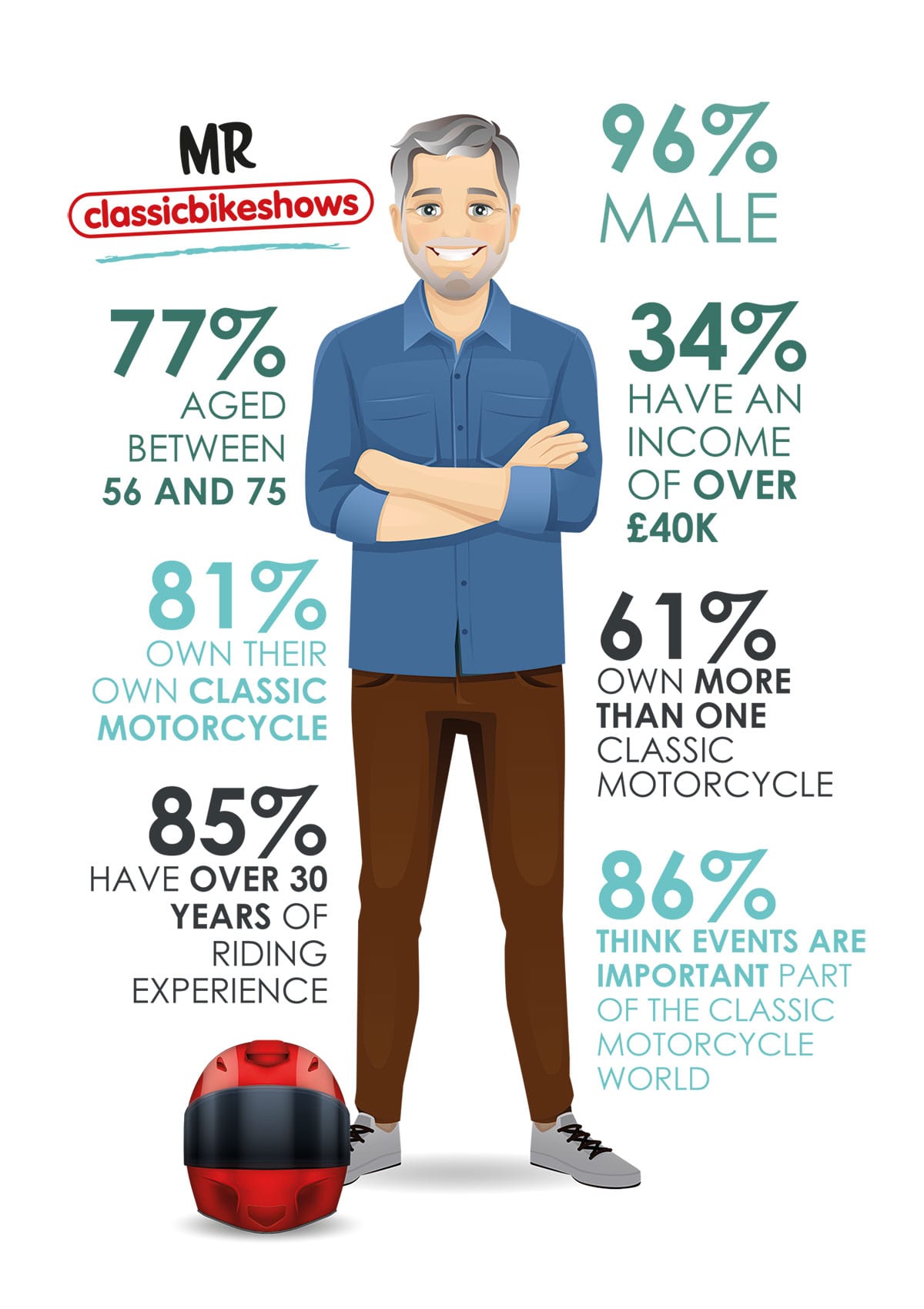 Mr Classic Bike Shows is the typical person you will find at our events – not only do they have a high disposable income and know their onions when it comes to bikes… they are first and foremost a classic bike show fan…. Our research shows that our audience come back to us again and again – they associate our brand with quality events – they are a highly captive audience.